Canadian Mortgage News and Press Release Archive
CanEquity Mortgage Canada not only delivers the latest mortgage news in Canada for homeowners, mortgage brokers, and real estate professionals, we also maintain a searchable database of mortgage press releases. Here you will find news relating to Canadian mortgage brokerages, lenders, banks and organizations like the Canada Mortgage and Housing Corporation (CMHC). If you have press releases or mortgage news that you would like to contribute, please call 1-866-530-5541.
---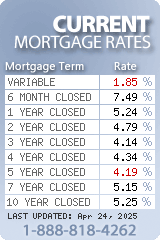 When's the last time you went on a vacation? You can use the equity in your home for tons of things, including going on a dream vacation. You can also use it to consolidate debt, or renovate a basement. Learn more about
refinancing your mortgage
.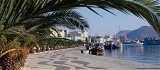 If you think the rate you are receiving from your bank could be beat by a broker, you are virtually certain to be right. A bank will not shop around for
the best rates on the market
. CanEquity's brokers will. Click the mortgage rate comparison chart below and observe the difference for yourself.

Getting a mortgage through the bank is a long and painstaking process. A CanEquity
mortgage broker
is able to get credit checks and pre-approvals for you in a fraction of the time. It's never been easier to buy a home. Through a broker you'll be living comfortably in your new home faster than you think.