Canadian Mortgage News and Press Release Archive
CanEquity Mortgage Canada not only delivers the latest mortgage news in Canada for homeowners, mortgage brokers, and real estate professionals, we also maintain a searchable database of mortgage press releases. Here you will find news relating to Canadian mortgage brokerages, lenders, banks and organizations like the Canada Mortgage and Housing Corporation (CMHC). If you have press releases or mortgage news that you would like to contribute, please call 1-866-530-5541.
---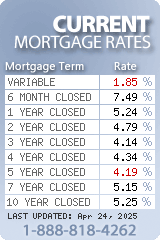 When's the last time you went on a vacation? You can use the equity in your home for tons of things, including going on a dream vacation. You can also use it to consolidate debt, or renovate a basement. Learn more about
refinancing your mortgage
.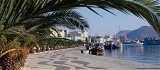 Are you interested in reducing your mortgage rates?
Most of the time getting the
best mortgage rates
is about who you go to more than your credit history. Shop the market using a mortgage broker and you won't be left paying for high rates.

Interested in how great interest rates can help you? We are too, which is why we think our award winning
mortgage calculator
will help you realize why CanEquity Mortgage is where you want to shop for the best mortgage rates and best service in Canada.