Canadian Mortgage News and Press Release Archive
CanEquity Mortgage Canada not only delivers the latest mortgage news in Canada for homeowners, mortgage brokers, and real estate professionals, we also maintain a searchable database of mortgage press releases. Here you will find news relating to Canadian mortgage brokerages, lenders, banks and organizations like the Canada Mortgage and Housing Corporation (CMHC). If you have press releases or mortgage news that you would like to contribute, please call 1-866-530-5541.
---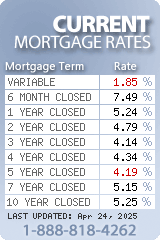 When's the last time you went on a vacation? You can use the equity in your home for tons of things, including going on a dream vacation. You can also use it to consolidate debt, or renovate a basement. Learn more about
refinancing your mortgage
.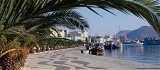 Enlist CanEquity to shop the mortgage market for the best product for you. With over 75 lenders to choose from, we can secure the best
residential mortgage rates
across Canada.

Before you go house shopping, find out what you can comfortably afford with a
pre-approval from a mortgage broker
. Pre-approvals may last as long as 120 days, which gives you ample time to find your home. If at any point in time rates change, a mortgage broker will honour the lowest rate during the pre-approval period. Lock in to the lowest rates without any obligation.