2002 National Archive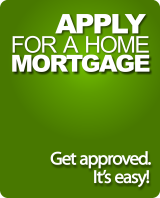 If submitting personal information over the Internet concerns you, try our
printer friendly
mortgage application.

You will need the free Adobe Acrobat Reader to view and print it. Once filled out, fax the application to our toll free fax number listed on the form.

Have you received your
mortgage renewal
in the mail? Don't just sign the form and send it back to the lender. Over 70% of mortgage holders do just that, and what is the usual result - a higher mortgage rate and a product that might not be best suited to their needs. Choose CanEquity for the best rate
mortgage renewal
in Canada.

Refinancing your mortgage will open up a whole new realm of possibilities. With the money you save on interest, or by changing your payments, you will have freed up enough to do the things that you really want to do, like taking out the family. Find more about
refinancing your mortgage
on our website.

Mortgage brokers currently account for nearly half of all mortgage transactions in Canada. In all these years, one fundamental element has not changed:
Mortgage brokers are free
. Brokers are paid through commissions from their lenders. There is no charge to the client for any residential services provided. Come find out why brokers are increasingly the choice of Canadians.

You do not have to rule out the purchase of your opportune commercial venture because traditional banks and lenders can't, or won't, provide the funds you need in the time frame you need them by.
Private commercial financing
is available through CanEquity for those business opportunities you can't pass up. Get the short-term financing you require in time.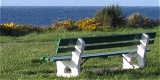 Many young families can easily afford a mortgage payment, but added to a high cost of living it can be difficult to save for a down payment. With the no money down mortgage, you can stop renting and start building equity today.

See how much you can save each month by
refinancing
, or raise your home-buying negotiating power with a mortgage
pre-approval
. Fill out our concise application and we'll let you know how low your monthly payments can be with our top mortgage rates.