2002 National Archive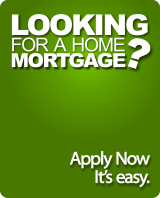 If submitting personal information over the Internet concerns you, try our
printer friendly
mortgage application.

You will need the free Adobe Acrobat Reader to view and print it. Once filled out, fax the application to our toll free fax number listed on the form.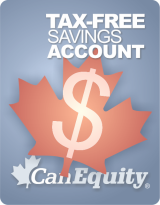 Have you received your
mortgage renewal
in the mail? Don't just sign the form and send it back to the lender. Over 70% of mortgage holders do just that, and what is the usual result - a higher mortgage rate and a product that might not be best suited to their needs. Choose CanEquity for the best rate
mortgage renewal
in Canada.

Refinancing your mortgage will open up a whole new realm of possibilities. With the money you save on interest, or by changing your payments, you will have freed up enough to do the things that you really want to do, like taking out the family. Find more about
refinancing your mortgage
on our website.

secure online application
for Internet users in the province of
Nunavut
.
Mortgage Type
Inquiries
Qualification

23.21%

No Money Down

23.21%

Refinance

16.07%

Purchase

16.07%

First-time Buyer

12.50%

Renewal

5.36%

Equity Mortgage

1.79%

Commercial

1.79%

Last Tally: Apr 10 at 04:15:07

For up-to-the-minute rates, quick closing specials, and local discounts from regional lenders, contact CanEquity Mortgage and we will connect you with a CanEquity Mortgage Consultant in your area.

Many young families can easily afford a mortgage payment, but added to a high cost of living it can be difficult to save for a down payment. With the no money down mortgage, you can stop renting and start building equity today.