2003 National Archive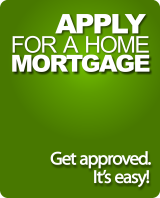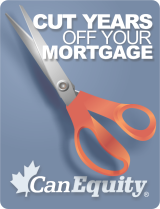 Have you received your
mortgage renewal
in the mail? Don't just sign the form and send it back to the lender. Over 70% of mortgage holders do just that, and what is the usual result - a higher mortgage rate and a product that might not be best suited to their needs. Choose CanEquity for the best rate
mortgage renewal
in Canada.

While the penalties to
refinance your mortgage
may appear ominous, the right refinance could save you a lot of money in the long run. If your payments are too large for your monthly budget, or your mortgage rate is too high, refinancing to a lower rate product with better terms could be your solution. Contact a CanEquity mortgage broker.

Apply for a free mortgage quote today and see why we are Canada's fastest growing brokerage. Secure the
lowest rates
available, for up to 120 days from the date of your pre-approval!

CanEquity's has a calculator for your mortgage that's right up your alley. Find more about how mortgage interest rates, payment schedules and amortization periods play into what you're paying at the end of the day. Use our
mortgage calculator
to learn more.

For up-to-the-minute rates, quick closing specials, and local discounts from regional lenders, contact CanEquity Mortgage and we will connect you with a CanEquity Mortgage Consultant in your area.

We can
refinance your mortgage
and
consolidate your debt
at the same time.
Take advantage of our industry leading rates and considerably
lower your monthly payments
.
Learn more here
.