2004 National Archive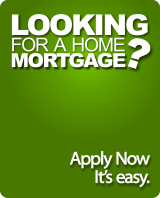 If submitting personal information over the Internet concerns you, try our
printer friendly
mortgage application.

You will need the free Adobe Acrobat Reader to view and print it. Once filled out, fax the application to our toll free fax number listed on the form.

Have you received your
mortgage renewal
in the mail? Don't just sign the form and send it back to the lender. Over 70% of mortgage holders do just that, and what is the usual result - a higher mortgage rate and a product that might not be best suited to their needs. Choose CanEquity for the best rate
mortgage renewal
in Canada.

Refinancing your mortgage will open up a whole new realm of possibilities. With the money you save on interest, or by changing your payments, you will have freed up enough to do the things that you really want to do, like taking out the family. Find more about
refinancing your mortgage
on our website.

Interested in how great interest rates can help you? We are too, which is why we think our award winning
mortgage calculator
will help you realize why CanEquity Mortgage is where you want to shop for the best mortgage rates and best service in Canada.

Unsure how to begin the
home buying process
? Start with a mortgage pre-approval. There no obligations to buy, it's free, and it will help you find out exactly
how much you can afford
. A pre-approval guarantees the best rate available, up to 120 days, so when you find your home, you will have the most options available.

At CanEquity, we have nothing to hide. That's why we post all of Canada's
best mortgage rates
for you to compare. We strive to maintain our spot at the top of that list.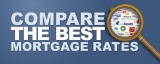 What better way to retire and still generate income than the purchase of a
hotel or motel
in Canada? Whether buying a franchise from a national hotel/motel chain or starting up your own independent boutique-style inn, CanEquity has the hotel/motel mortgage that will best suit your venture.