Mortgage News & Press Releases - April 2005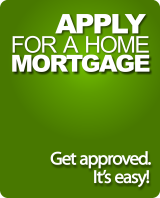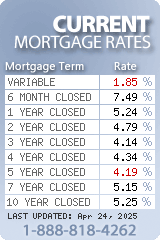 If submitting personal information over the Internet concerns you, try our
printer friendly
mortgage application.

You will need the free Adobe Acrobat Reader to view and print it. Once filled out, fax the application to our toll free fax number listed on the form.

Contact one of our Canadian Mortgage Brokers for a FREE credit check and mortgage qualification report. We service all major cities in Canada including Toronto, Quebec & Montreal, Victoria & Vancouver, Calgary & Edmonton, Halifax, and St. John's. Save time, money and aggravation by letting us track down the lowest rates offered by Canadian mortgage lenders.