2006 National Archive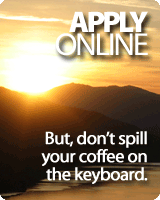 Our 5-year term beats the bank's posted rate by a lot, so why fight for the best mortgage rates when you don't have to?

Have you received your
mortgage renewal
in the mail? Don't just sign the form and send it back to the lender. Over 70% of mortgage holders do just that, and what is the usual result - a higher mortgage rate and a product that might not be best suited to their needs. Choose CanEquity for the best rate
mortgage renewal
in Canada.

When
shopping for a home mortgage
, ensure that you secure the best rates in Canada. Use the services of a mortgage broker to access the best mortgage products on the market, and get exactly what you need.

CanEquity has Canada's best calculator. Use our
mortgage calculator
to find the ideal balance of amortization period, rate and mortgage payments, and to get a real sense for how each of them affects your bottom line.

For the best rate information in Canada, utilize CanEquity's up to date
mortgage rate comparison chart
. Our brokers are not afraid to advertise competitor's rates. We know the best rates are through CanEquity.

Contact one of our Canadian Mortgage Brokers for a FREE credit check and mortgage qualification report. We service all major cities in Canada including Toronto, Quebec & Montreal, Victoria & Vancouver, Calgary & Edmonton, Halifax, and St. John's. Save time, money and aggravation by letting us track down the lowest rates offered by Canadian mortgage lenders.

The better your credit report looks to a lender, the better chance you have at getting a higher loan at a lower rate.
It's important to know you credit rating. You might be surprised what you learn.