2007 National Archive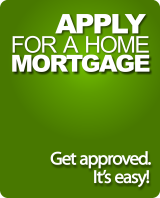 Our 5-year term beats the bank's posted rate by a lot, so why fight for the best mortgage rates when you don't have to?

Have you received your
mortgage renewal
in the mail? Don't just sign the form and send it back to the lender. Over 70% of mortgage holders do just that, and what is the usual result - a higher mortgage rate and a product that might not be best suited to their needs. Choose CanEquity for the best rate
mortgage renewal
in Canada.

When's the last time you went on a vacation? You can use the equity in your home for tons of things, including going on a dream vacation. You can also use it to consolidate debt, or renovate a basement. Learn more about
refinancing your mortgage
.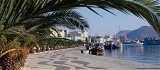 There are over 100 mortgage lenders in Canada competing for your business. Wouldn't it help to know who's got
the best mortgage rates
in Canada? Whether you want flexibility or rock-bottom rates, CanEquity will make sure you get what you need.

Did you know that you can
save over $28,000
on a $300,000 mortgage by switching to biweekly accelerated payments? Find more on-site using our
calculator for mortgages
. You'll learn how to save as much or more on your mortgage.

For up-to-the-minute rates, quick closing specials, and local discounts from regional lenders, contact CanEquity Mortgage and we will connect you with a CanEquity Mortgage Consultant in your area.

While a bank's agent only needs to know its own product line, a broker needs to know every mortgage product on the market.
Mortgage brokers
have in-depth knowledge of products from all across Canada, and they know how to get you living in your dream home faster.