2008 National Archive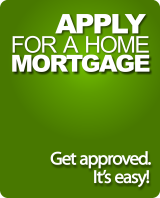 Our 5-year term beats the bank's posted rate by a lot, so why fight for the best mortgage rates when you don't have to?

If submitting personal information over the Internet concerns you, try our
printer friendly
mortgage application.

You will need the free Adobe Acrobat Reader to view and print it. Once filled out, fax the application to our toll free fax number listed on the form.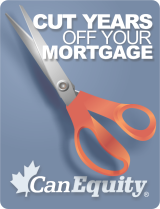 There are over 100 mortgage lenders in Canada competing for your business. Wouldn't it help to know who's got
the best mortgage rates
in Canada? Whether you want flexibility or rock-bottom rates, CanEquity will make sure you get what you need.

Want to know how a broker or bank decides how much you have to pay for your mortgage? CanEquity has a
mortgage calculator
that will help you figure it all out. Find more about your mortgage, including the difference between biweekly accelerated payments and monthly payments, amortization periods and interest rates.

What better way to retire and still generate income than the purchase of a
hotel or motel
in Canada? Whether buying a franchise from a national hotel/motel chain or starting up your own independent boutique-style inn, CanEquity has the hotel/motel mortgage that will best suit your venture.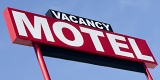 A mortgage broker is an employee of their client, not a bank. They're not obligated to give you a mortgage from any one lender or company, which means that you can trust that they're finding a product that serves your best interests, with the best rates in Canada.