National Mortgage Related News Archive


If submitting personal information over the Internet concerns you, try our
printer friendly
mortgage application.

You will need the free Adobe Acrobat Reader to view and print it. Once filled out, fax the application to our toll free fax number listed on the form.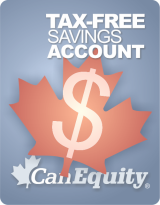 secure online application
for Internet users in the province of
Nova Scotia
.
Mortgage Type
Inquiries
Qualification

23.05%

First-time Buyer

17.80%

Refinance

15.48%

Purchase

14.61%

No Money Down

13.99%

Renewal

7.51%

Commercial

1.70%

Pre-approval

1.44%

Other

4.42%

Last Tally: Apr 10 at 04:15:07

Have you been
pre-approved for a home mortgage
yet? Getting pre-approved will help you shop by letting you know how much you can afford. Pre-approval also helps you lock in today's best mortgage rates, so that when you've finally found your home, you won't miss out on Canada's
historically low rates
.

Get Canada's fastest, safest online mortgage with CanEquity. We provide the
lowest mortgage rates
, best service and fastest application turnaround times in the country. We'll have you living in your new home long before the banks can.

You do not have to rule out the purchase of your opportune commercial venture because traditional banks and lenders can't, or won't, provide the funds you need in the time frame you need them by.
Private commercial financing
is available through CanEquity for those business opportunities you can't pass up. Get the short-term financing you require in time.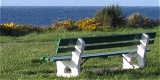 With a
mortgage broker
you're not just another number, you're a VIP. Your satisfaction is our goal. When you need to renew or make another home purchase, we want you to make sure you keep choosing us. Brokers provide the best mortgage services in Canada.

The better your credit report looks to a lender, the better chance you have at getting a higher loan at a lower rate.
It's important to know you credit rating. You might be surprised what you learn.