National Mortgage Related News Archive


If submitting personal information over the Internet concerns you, try our
printer friendly
mortgage application.

You will need the free Adobe Acrobat Reader to view and print it. Once filled out, fax the application to our toll free fax number listed on the form.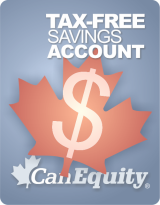 Have you received your
mortgage renewal
in the mail? Don't just sign the form and send it back to the lender. Over 70% of mortgage holders do just that, and what is the usual result - a higher mortgage rate and a product that might not be best suited to their needs. Choose CanEquity for the best rate
mortgage renewal
in Canada.

When Canadians buy their homes, they'll renew on average four times before the home is completely paid off. Want to see what your balance is at the end of your mortgage's term? Use our
Canadian mortgage calculator
to find out.

Mortgage brokers currently account for nearly half of all mortgage transactions in Canada. In all these years, one fundamental element has not changed:
Mortgage brokers are free
. Brokers are paid through commissions from their lenders. There is no charge to the client for any residential services provided. Come find out why brokers are increasingly the choice of Canadians.

What better way to retire and still generate income than the purchase of a
hotel or motel
in Canada? Whether buying a franchise from a national hotel/motel chain or starting up your own independent boutique-style inn, CanEquity has the hotel/motel mortgage that will best suit your venture.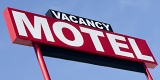 The better your credit report looks to a lender, the better chance you have at getting a higher loan at a lower rate.
It's important to know you credit rating. You might be surprised what you learn.