National Mortgage Related News Archive


If submitting personal information over the Internet concerns you, try our
printer friendly
mortgage application.

You will need the free Adobe Acrobat Reader to view and print it. Once filled out, fax the application to our toll free fax number listed on the form.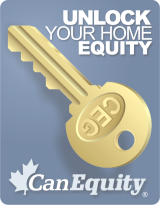 Have you received your
mortgage renewal
in the mail? Don't just sign the form and send it back to the lender. Over 70% of mortgage holders do just that, and what is the usual result - a higher mortgage rate and a product that might not be best suited to their needs. Choose CanEquity for the best rate
mortgage renewal
in Canada.


Let CanEquity do the shopping for your
retail and strip mall financing
. We can purvey the best rates and terms available in Canada for you retail centre or strip mall. Contact us today, and let's get shopping.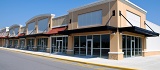 The rates for a
second mortgage
can run as high as
19%
.
Use your home equity as an advantage!
Consolidate your debt with us
and enjoy our 5-year rate of 3.74%*.

Mortgage brokers help keep levels of competition at banks high, and Canadians' mortgage rates low. Because a broker has access to mortgage products across the country, their rates are extremely competitive. Banks never manage to keep up, and today brokers offer rates that are on average 1.5% lower than the banks.