National Mortgage Related News Archive


Our 5-year term beats the bank's posted rate by a lot, so why fight for the best mortgage rates when you don't have to?

If submitting personal information over the Internet concerns you, try our
printer friendly
mortgage application.

You will need the free Adobe Acrobat Reader to view and print it. Once filled out, fax the application to our toll free fax number listed on the form.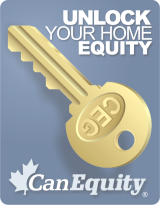 secure online application
for Internet users in the province of
Ontario
.
Mortgage Type
Inquiries
Qualification

20.21%

First-time Buyer

18.21%

Refinance

15.79%

Purchase

13.11%

Renewal

11.38%

No Money Down

11.24%

Commercial

2.33%

Variable Rate

1.75%

Pre-approval

1.51%

Low Doc

1.01%

Other

3.48%

Last Tally: Apr 10 at 04:15:07

CanEquity has Canada's best calculator. Use our
mortgage calculator
to find the ideal balance of amortization period, rate and mortgage payments, and to get a real sense for how each of them affects your bottom line.

Acquire the
commercial construction financing
you need to maintain cash flow and cover the monthly expenses involved in the construction of your commercial property. Secure a construction loan with flexible, interest-only payment options through Canada's expert commercial mortgage team at CanEquity.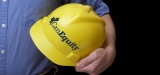 The better your credit report looks to a lender, the better chance you have at getting a higher loan at a lower rate.
It's important to know you credit rating. You might be surprised what you learn.