National Mortgage Related News Archive


If submitting personal information over the Internet concerns you, try our
printer friendly
mortgage application.

You will need the free Adobe Acrobat Reader to view and print it. Once filled out, fax the application to our toll free fax number listed on the form.

Have you received your
mortgage renewal
in the mail? Don't just sign the form and send it back to the lender. Over 70% of mortgage holders do just that, and what is the usual result - a higher mortgage rate and a product that might not be best suited to their needs. Choose CanEquity for the best rate
mortgage renewal
in Canada.

When's the last time you went on a vacation? You can use the equity in your home for tons of things, including going on a dream vacation. You can also use it to consolidate debt, or renovate a basement. Learn more about
refinancing your mortgage
.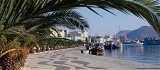 CanEquity's savvy brokers make it their mission to offer the
lowest rate
on the best mortgage products available in Canada. See the advantage we offer for yourself.

secure online application
for all of
Canada
.
Mortgage Type
Inquiries
Qualification

21.54%

First-time Buyer

17.59%

Refinance

14.93%

Purchase

13.95%

No Money Down

11.90%

Renewal

10.14%

Commercial

2.10%

Pre-approval

1.90%

Variable Rate

1.55%

Other

4.41%

Last Tally: Apr 10 at 04:15:07

The term of your mortgage typically dictates what rate you get. Longer terms usually have higher rates, and shorter terms usually have lower rates. Lower rates result in less interest paid, but is it worth refinancing more often? Find out more using our
mortgage calculator
.

Many young families can easily afford a mortgage payment, but added to a high cost of living it can be difficult to save for a down payment. With the no money down mortgage, you can stop renting and start building equity today.

The better your credit report looks to a lender, the better chance you have at getting a higher loan at a lower rate.
It's important to know you credit rating. You might be surprised what you learn.