National Mortgage Related News Archive


Our 5-year term beats the bank's posted rate by a lot, so why fight for the best mortgage rates when you don't have to?

If submitting personal information over the Internet concerns you, try our
printer friendly
mortgage application.

You will need the free Adobe Acrobat Reader to view and print it. Once filled out, fax the application to our toll free fax number listed on the form.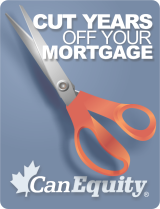 Did you know that you can
refinance your mortgage
to help with your debts? If you have high interest credit cards, expensive auto financing, a mortgage and other debts, you can consolidate them all into a single, low interest amount by refinancing a mortgage.
Debt consolidation
is only the beginning of things you can do with the equity in your home.

secure online application
for Internet users in the province of
Nova Scotia
.
Mortgage Type
Inquiries
Qualification

23.05%

First-time Buyer

17.80%

Refinance

15.48%

Purchase

14.61%

No Money Down

13.99%

Renewal

7.51%

Commercial

1.70%

Pre-approval

1.44%

Other

4.42%

Last Tally: Apr 10 at 04:15:07

Mortgage brokers currently account for nearly half of all mortgage transactions in Canada. In all these years, one fundamental element has not changed:
Mortgage brokers are free
. Brokers are paid through commissions from their lenders. There is no charge to the client for any residential services provided. Come find out why brokers are increasingly the choice of Canadians.

Purchase your rental property with the top rates and terms provided by CanEquity
multi-unit investment financing
. Invest in a new building with five or more units, rural or urban, Canada-wide; or refinance your current rental property to purchase additional buildings, add units or renovate.