National Mortgage Related News Archive


If submitting personal information over the Internet concerns you, try our
printer friendly
mortgage application.

You will need the free Adobe Acrobat Reader to view and print it. Once filled out, fax the application to our toll free fax number listed on the form.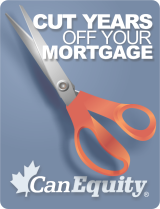 Have you received your
mortgage renewal
in the mail? Don't just sign the form and send it back to the lender. Over 70% of mortgage holders do just that, and what is the usual result - a higher mortgage rate and a product that might not be best suited to their needs. Choose CanEquity for the best rate
mortgage renewal
in Canada.

Find a healthy balance in your financial life by
refinancing your existing mortgage
. Use the equity in your home to lay high interest debts to rest, decrease your interest payments, or finance a dream vacation.

secure online application
for Internet users in the province of
Ontario
.
Mortgage Type
Inquiries
Qualification

20.21%

First-time Buyer

18.21%

Refinance

15.79%

Purchase

13.11%

Renewal

11.38%

No Money Down

11.24%

Commercial

2.33%

Variable Rate

1.75%

Pre-approval

1.51%

Low Doc

1.01%

Other

3.48%

Last Tally: Apr 10 at 04:15:07

At CanEquity, we have nothing to hide. That's why we post all of Canada's
best mortgage rates
for you to compare. We strive to maintain our spot at the top of that list.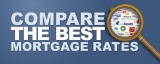 See how much you can save each month by
refinancing
, or raise your home-buying negotiating power with a mortgage
pre-approval
. Fill out our concise application and we'll let you know how low your monthly payments can be with our top mortgage rates.

The better your credit report looks to a lender, the better chance you have at getting a higher loan at a lower rate.
It's important to know you credit rating. You might be surprised what you learn.